Architectural Facades
Surprising solutions creating architecture
ARCHITECTURAL WALL CLADDINGS FOR NEW BUILDINGS, FOR RENOVATIONS AND ENERGY-UPGRADING
The concept of the SERBOND® cladding has been developed to offer to the designers the possibility to create tailor-made projects, having not to refer to rigid standards or defined geometric rules. 
This particular facing system is mainly directed towards commercial, residential building and public utilities. It can be used both for new building and for renovations. The versatile system has different types of accessories that work with different types of structure such as concrete, traditional masonry, steel and wood. The installation of the panels, supported by our technical assistance during the planning phase, is easy and doesn't require the use of special site vehicles / equipments.
It's possible to employ FLAT, BUBBLE and RUGBY (with pressed spherical/elliptic imprints on the external surface) and the new CAOS panels and many adaptable elements in a wide range of developments and colours that exalt the original architectural standard.
The SERBOND® is made of a light substructure in galvanized steel, anchored to the bearing structure of the building. The monolithic sandwich panels with stabilized flatness, have a joint with thermic cut, a hidden fixing and they are planned to be finished with special profiles in extruded aluminium; the panels can have both a vertical and a horizontal development.
The system offers a particularly rich range of components and elements with thermic cut such as: rounded and right corners, edges, thresholds, windowposts, and also connections with special development and tailor-made joints.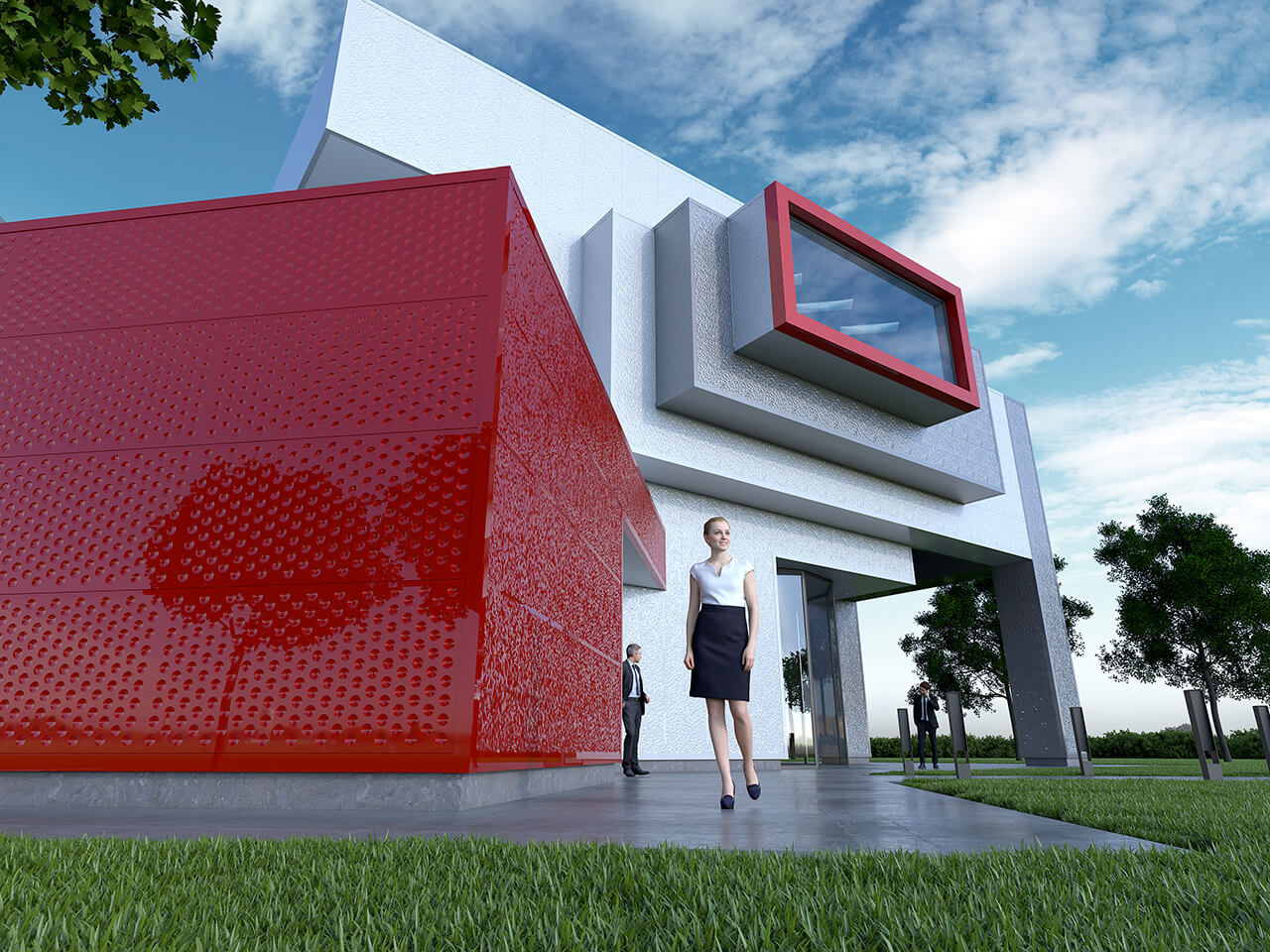 Choose Elcom System
Whatever your needs, we will do our best to meet yr. requirements. Fill in the form below
Catalogues
For more details you can read online or download in PDF format in all the catalogs produced by Elcom System Spa.
Elcom System Spa
Via Tiberina, n. 218 - 06059 Pantalla di Todi (PG) - ITALY
T. +390758855
Registro imprese: Perugia - Part. IVA: 01160340541
Capitale netto : Euro 6.403.425,00
© Copyright 2022 Elcom System Spa - All right reserved
CREDITS