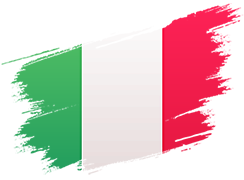 Casa Azzurri Coverciano
Proud to have contributed to the construction of Casa Azzurri with our Termopareti ® Caos. The structure was built inside the Federal Technical Center of Coverciano which, even today, is one of the most famous and prestigious sports centers in the world, appreciated and renowned almost as a sacred place for football.

Choose Elcom System
Whatever your needs, we will do our best to meet yr. requirements. Fill in the form below
Catalogues
For more details you can read online or download in PDF format in all the catalogs produced by Elcom System Spa.
Elcom System Spa
Via Tiberina, n. 218 - 06059 Pantalla di Todi (PG) - ITALY
T. +390758855
Registro imprese: Perugia - Part. IVA: 01160340541
Capitale netto : Euro 6.403.425,00
© Copyright 2022 Elcom System Spa - All right reserved
CREDITS